Park Royal is a strategic industrial location (SIL) and London's largest industrial and logistics area, with key road links onto the A40 & A406 making it a critical part of the capital's logistics network and supporting the wider UK economy.
Prologis acquired a 60,000 sq ft distribution centre at Park Royal in 2021. The unit, originally built in 1998, required extensive refurbishment to enhance the last mile delivery capability and facilitate the long-term strategic goals for Prologis' largest UK customer - Sainsbury's Argos.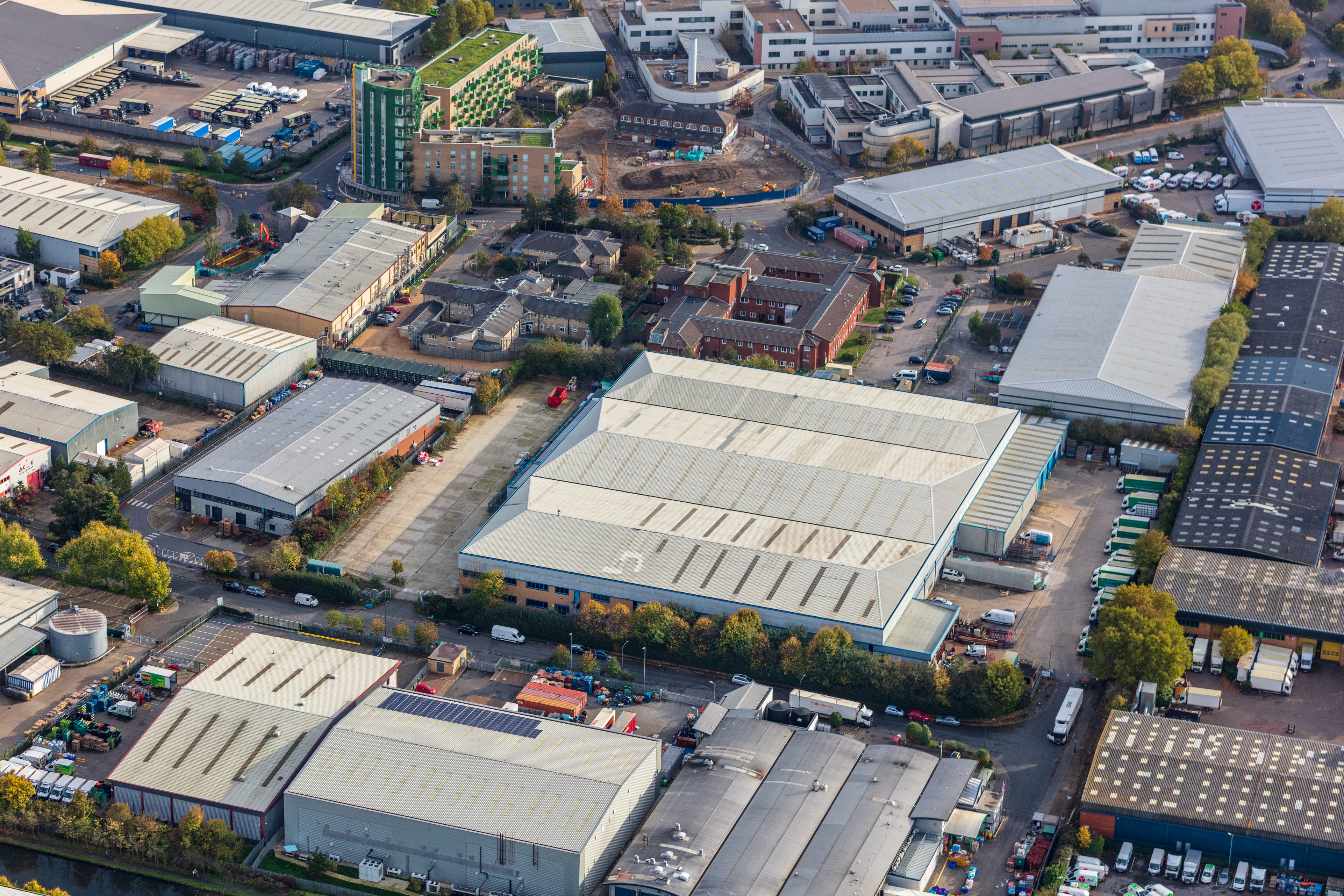 Focusing on customer & environmental needs
From the outset Sainsbury's Argos had very exacting requirements for the refurbishment to support their last touch operations in a building which aligned, and supported, the sustainability targets for both Sainsbury's Argos and Prologis.
Making the most of the space meant not only focusing on the installation of high-quality office space and reception area, but also modernising the building to fit the customer's day-to-day operational needs in the most practical way possible.  
This was achieved by removing a large structural mezzanine, installing more loading bay doors and creating an easily serviceable and efficient loading area for the smaller last touch delivery vehicles to minimise operational downtime. The transformation included the reconfiguration of car parking and office areas to improve staff amenities and welfare.
In line with the need to improve the sustainability credentials of the building, the energy performance rating of the building was raised from an EPC D to EPC A. This was achieved through installing a full LED lighting scheme throughout the facility. Critically, and in line with the step change to create fully electric buildings, the original gas heating system was replaced with an efficient HVAC (Heating Ventilation and Air Conditioning) heating and cooling system.
Completing the transformation, and standard across Prologis buildings, was the installation of Electric Vehicle charging points, as part of Prologis ongoing work to help customers with their transition to vehicle electrification.
The building, at Prologis Park Royal, was completely renovated over five months, and reached practical completion in May 2022.
Stuart Davies, Real Estate & Customer Experience Lead: "Our main priority was to create a space that, primarily, created an outstanding employee experience for the Sainsbury's Argos team, but also looked to exceed our collective targets to improve the energy efficiency of the building assets. By continuing to question the status quo, learning from our new build and refurbishment projects we are finding ways of  reducing our overall energy consumption and preventing the release of the embedded carbon in these units.  We not only exceeded our expectations but also contributed to the overall regeneration of the wider community."
Older Article
Cambridge Biomedical Campus: Much-needed new life sciences development nears completion